Sorrento Soft Furnishing Studio
Welcome to Sorrento Soft Furnishing Studio of Cowbridge.
Sorrento is a family run furnishing business in Cowbridge. We offer many furnishing services:
Measure, quote and fit of curtains, made in our own workrooms on our premises.
Measure, quote and fit carpets and flooring, by our own fitters.
A full interior design service
New Opening Hours
Mon to Weds: 9:30 AM - 1 PM & 2 PM - 4 PM. Thurs: Closed. Fri: 9:30 AM - 2 PM. Sat: Closed
We are more than happy to open at any time outside these hours, Thursday & Saturday included, by appointment. We are putting these measure in place, in order to limit the amount of people in premises and to ensure social distancing at all times. Also, happy to do home visits anytime convenient to client if required.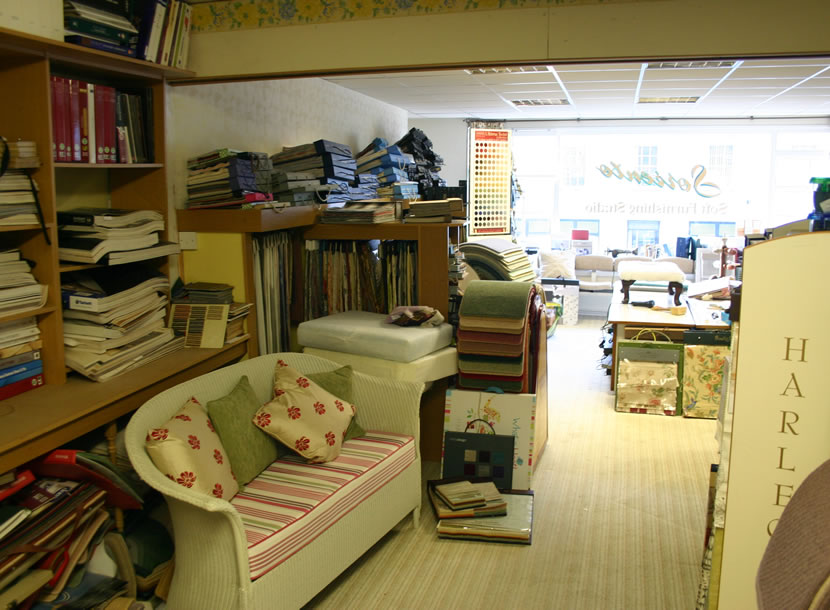 Est. 1964
Sorrento Furnishers is celebrating its 50th Anniversary in 2014; Sorrento was founded by David & Reta Thomas in 1964, and it is continuing today with Daughter Gillian Harris.